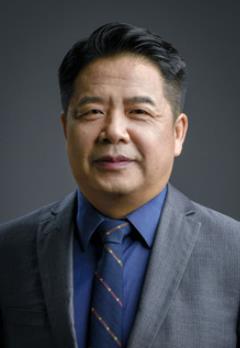 Huang Zhengren
Prof. Huang Zhengren got his Bachelor of Science degree from Jilin university, master and doctor degree in engineering from Shanghai Institute of Ceramics of the Chinese Academy of Sciences (SICCAS). He was the visiting scholar at the Korea Research Institute of Standards and Science (KRISS) from 1995 to 1996, and the visiting scholar at the Chemical and Metallurgical Laboratory of the French National Centre for Scientific Research (CNRS) from 1999 to 2000.
Since 1990, he has been working as the research assistant, associate researcher, researcher, Deputy Director at SICCAS and Director of Ningbo Institute of Materials Technology and Engineering (NIMTE), Chinese Academy of Sciences. In April 2022, he was appointed as the President of SARI.
His research interests lie in the research and development of new-type structural ceramic materials, ceramic forming technology and engineering structural ceramics. He was in charge of over 40 national research projects, published more than 270 papers and applied for more than 70 national invention patents, in which 41 patents have been granted.