Exchange & Visit
Vice President of RAS Visited SARI
On May 19, a delegation led by Professor Valentin SERGIENKO, Academician and Vice President of the Russian Academy of Sciences (RAS) paid a visit to SARI. Vice President Huang Weiguang received the RAS delegation and discussed with them regarding cooperation opportunities. Executive Deputy Director Zhang Liliang and relevant researchers attended the meeting.
Huang Weiguang welcomed the RAS delegation and introduced SARI's overall planning, development history and research scopes, pointing out that SARI attaches great importance to interdisciplinary research, technology transfer and international cooperation, hoping that the visit could promote project cooperation through discussion. Valentin SERGIENKO introduced RAS and the Far Eastern Branch, stressing that RAS has established many partnerships with China and hoping that both sides could develop partnerships regarding areas of research projects and personnel exchange. The two parties exchanged ideas around talent recruitment, joint research and technology commercialization and reached consensus for future cooperation.
The RAS delegation also visited CAS Key Lab of Low Carbon Conversion Science and Engineering, and discussed with young scientists on topics of low carbon science research and industrialization initiatives.
Meeting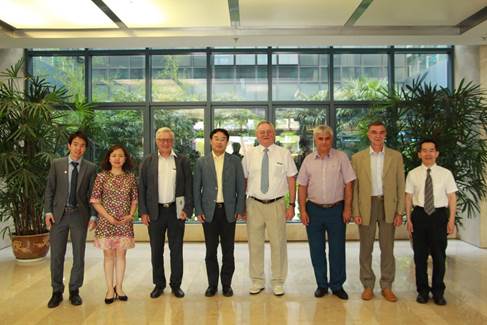 Group Photo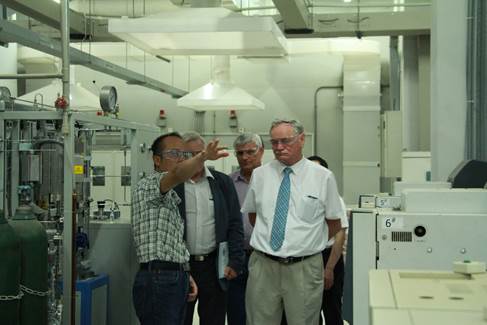 Lab Tour