Exchange & Visit
Merck Leadership Visited SARI
A delegation led by Mr. Stefan Oschmann, Chairman of the Executive Board & CEO at Merck Group visited SARI on June 6th, 2018. Vice President Huang Weiguang of SARI and Prof. Ding Jianping of National Center for Protein Science Shanghai (NCPSS) received the delegation.
Prof. Huang first welcomed the Merck Delegation and briefly introduced the overall situation of SARI and its international cooperation activities. Stefan Oschmann thanked SARI for the arrangement and looked forward to deepening understanding and cooperation through exchanges. The delegation visited the platform of thermal power conversion system at SARI and scientific research facilities of NCPSS, and discussed with researchers on the topic of exploration and application of large-scale protein preparation system.
Founded in 1668, Merck group is a leading science and technology company, active in Healthcare, Life Science and Performance Materials. In China, it mainly engaged in pharmaceutical, life science and chemical business, and provides customers with the innovative prescription drugs, over-the-counter drugs and solutions in the field of life sciences, pigments and chemicals for industrial use. It set up its China innovation center in February.
Platform of thermal power conversion system visit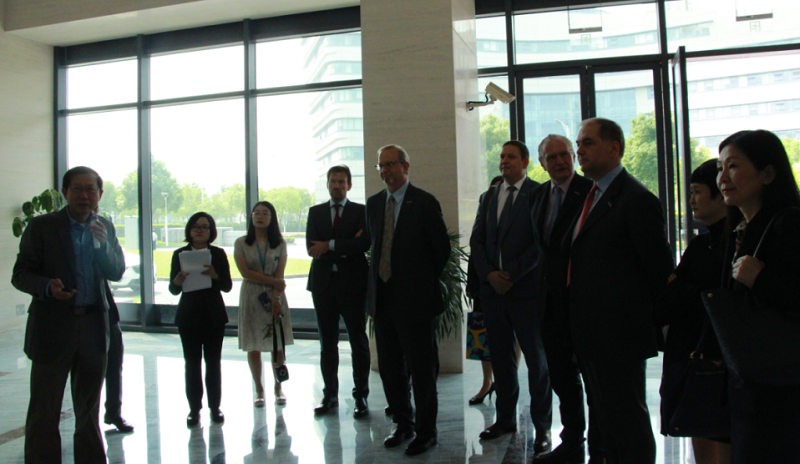 Scientific research facilities of NCPSS visit